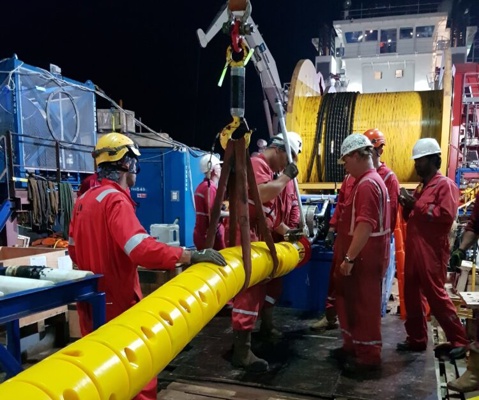 Solutions for energy and connectivity challenges
During the installation and commissioning phase we provide specialist niche expertise for some of the most technically challenging scopes. These are areas that we have grown our expertise including work pack methodology, safe systems, and broader technical excellence. This means we execute work scopes safely, we mitigate project risk, and save you time and save money.
Services for offshore wind during installation and commissioning include:
Noise attenuation
Cable management
Testing and terminations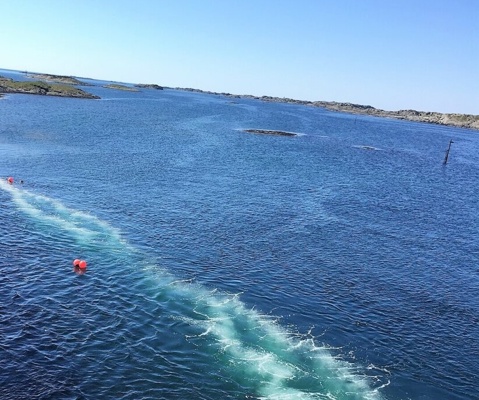 Noise attenuation
To protect marine life during EOD and piling operations, JFR operate the world's largest fleet* of rapid deployment specialist air compressors for Bubble Curtain applications.
In operation, 'class zero' air is delivered to a flexible piping with formed nozzle openings installed on the seabed surrounding the ongoing operations e.g. foundation monopiles.
The resultant bubble curtain alters the form of pressure waves, changing them from brief percussive bangs to longer, weaker waves, where the changed characteristic lessens harm to marine life.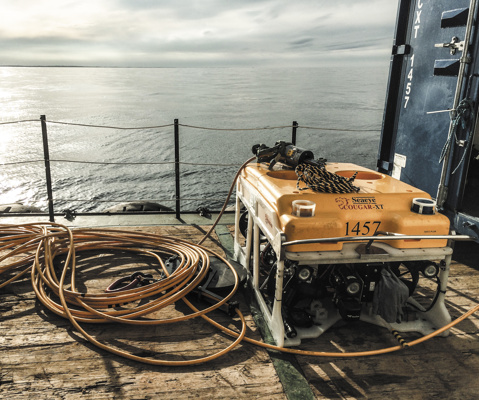 Cable management
James Fisher Renewables provides extensive cable management services during the installation and commissioning phase. Drawing on 14 years of hands-on experience, combined with our in-house specialists our service includes the following:
Cable burial (end of run)
Cable / Pipe crossing corrections
Cable pull-in
Cable stabilisation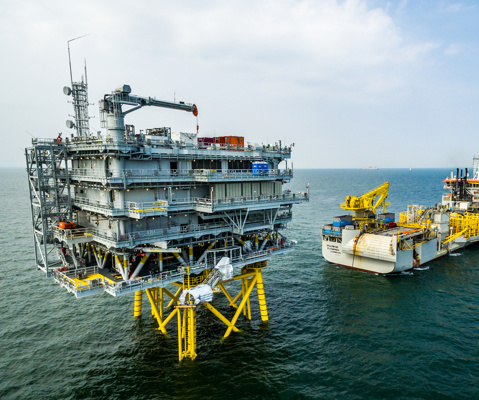 Testing and Terminations
James Fisher Renewables is an established global provider of commissioning and client support services during the electrical commissioning phase of projects. We provide clients with the engineering expertise necessary to deliver cost savings and maximise a project's redundancy capabilities.
Our expertise includes cable jointing, terminating and testing both onshore and offshore up to and including 500kV. Our personnel are trained to joint on XLPE, Gas and Oil insulated cables as well as Fibre Optics. Whether you need a full turnkey solution or advice on specific aspects of your project, we can help.

Services include:
High Voltage System Design reviews
Factory Acceptance Testing
Client side commissioning witnessing for site commissioning activities
Full Safe System of work for management of HV voltage network during construction
Implementation and co-ordination of equipment acceptance process for multiple contractors' work scope as assurance of readiness for energisation on behalf of the client.
Authoring, reviewing and implementation of Commissioning
Switching plans to energise the system
Provision of Operational Engineers (including Senior Authorised
Persons (SAPS) during construction
Implementation of the Safe System of work for the High Voltage system and all switching activities including first energisation of the network.